2008 saw a massive increase in traffic and sales for online retailers- All thanks to the SEO companies hired by them. Now more and more Internet retailers are planning to make SEO as one of their top priorities in the new year.
If we have a look at a survey from Internet Retailer, we will notice that almost 72 percent of respondents said that SEO was a top priority for them this year. It seems that these online retailers are making their plans to add relevant content to their sites in the upcoming years. And the best part is that, almost 31.7% of them are saying that they will also get indulged in blogging and forums! Some have even gone beyond that and are saying that they will add video or streaming media as well. Nice!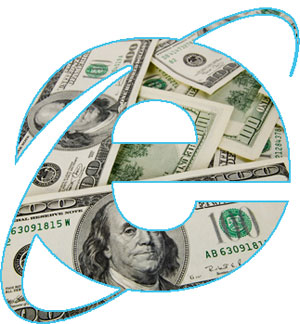 "The survey finds that retailers are as busy as ever updating their web sites, with 49.9% of merchants having rolled out a new design in the past year, including 26.6% in the last six months and 13.3% within 90 days. Improved site optimization is the top priority for 72.9% of merchants, followed by clearly organized home, category and product pages at 62.4%, better navigation at 49.4%, improved site search at 47.1% and faster checkout at 40%."
"The fact that retailers are listing site optimization as their top design objective is very telling," said David Wertheimer, director of strategy for Alexander Interactive. "It says they want to create images and write text that do a better job of making them stand out on Google and on the other major search engines."
"Smart retailers are implementing only the best features and functions they believe will generate the most new business based on how consumers are shopping their web site," Wertheimer says. "Retailers don't need to reinvent the wheel every time they redesign their site. But they do need to select and implement page treatments and advanced features that deliver a truly unique customer experience."
These findings are pointing all fingers towards one aspect – SEO will see gains in future. No doubt in that!