Microsoft's adCenter has come up with two new options for adCenter Performance Data. These are: New Custom Date Range & Filter Options. The former one allows you to utilize data for up to 31 consecutive days within the last two years. Else you can make use of the existing adCenter preset date ranges as well (provided they work for you).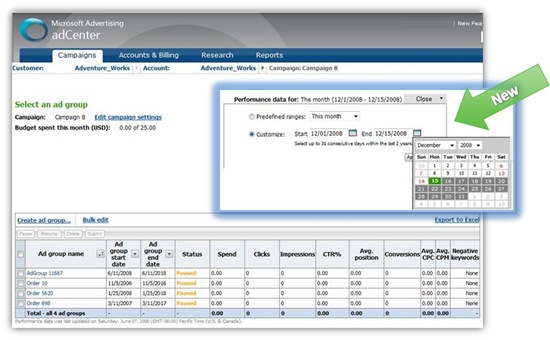 The later one is just similar to the filter options that we use in Microsoft Excel. It allows to:
Find apt and relevant information by applying column filters to campaign performance grids.
Focus on the high-performing keywords.
Display keywords with high spend but low click-through rate.
Optimizing them.
Manipulate the data.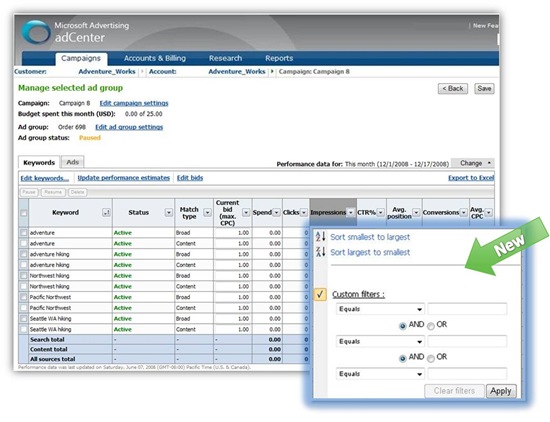 Mel Carson, states that:, "Now you can apply custom filters to refine your performance data in adCenter. Finding the information that is most important to you by applying column filters to your campaign performance grids can help you hide low-performing keywords and let you focus on the high-performing ones. "
Check this out: adCenter January 2009 Upgrade Feature Guide