Google doesn't stop at one thing does it? Now, Google AdSense has come up with an interesting maneuver to attract its publishers. It has announced the implementation of image addition at the bottom of the link unit page. Link unit are substitute links showcasing textual advertisement topics relevant to the content on the site. When any of the topic is clicked a standard AdSense page full of ads is pulled out. As shown below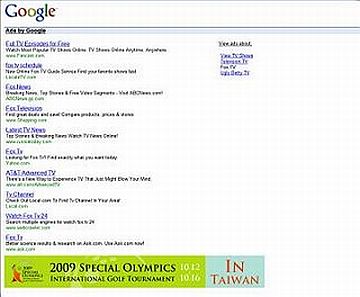 It is exciting new news for those using Adsense Link units, since Google believes that it will generate more revenue for publishers.
Google has also asked the new users to go ahead and try it. Since they do not even take up " much space and can help add to your AdSense revenue".