If you are amongst those who have maxed out their competitive ad filter, here's a good news for you. AdSense has now increased the number of filters it provides to publishers up to 500.
But, do remember to add only those you need. Before adding URLs, one must keep in mind that blocking an advertiser means the ads worth less money will be shown on that particular place. If you have decided to block the advertiser because his ad is paying less, remember that you are now going to make lesser.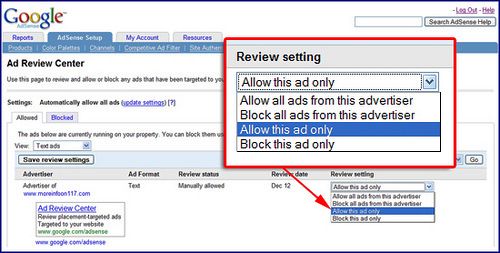 Find out more at WebMasterWorld.