Antonio Gulli, the technology team lead in Ask.com's European R&D center is leaving Ask.com after serving for four years. At Ask.com, Antonio worked on: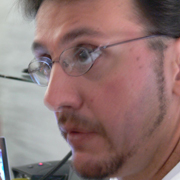 Image Search
News and Blog search
Video News Search
DailyBeast
Core Web Search Infrastructure
RealTime Fresh Web Ranking
Core Frontend Platform for UK
Here was Antonio's bio prior to joining Ask.com:
'Antonio was the creator of the first Italian Search engine in 1998, Arianna, and he was CEO/CTO of Ideare (sold to Tiscali S.p.a. in 2001) where he created products such as audio, video, and image search. Antonio has recently been working on a PhD in Pisa, researching the areas of Information Retrieval, Web Clustering, and Web Ranking technologies. You can explore his areas of research and play with the applications that he has developed at http://www.di.unipi.it/~gulli/.'
Did you enjoy this article?
Get FREE Updates
Get SEO, Social media and digital marketing updates straight to your inbox.