Ask.com has launched the AskEraser feature to enable searchers to delete their search activity from Ask.com's servers.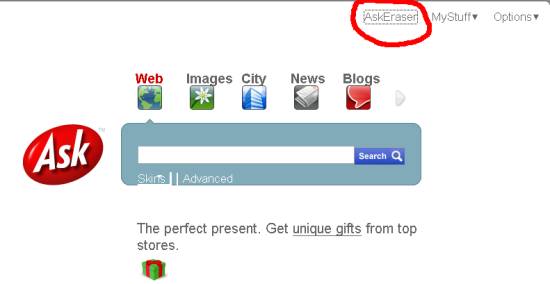 You can turn on or turn of the feature at your will.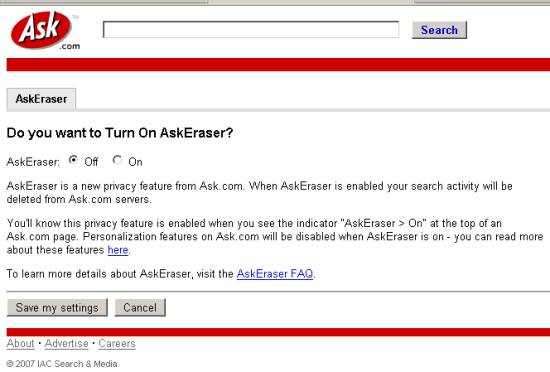 Ask.com's help page on the feature gives the details about its functionality. The list of FAQs include:
General Information: What is AskEraser?What is search activity data?Is my search activity deleted immediately?
Turning on/off AskEraser: How do I turn on AskEraser?What happens when I turn on AskEraser? How do I know if AskEraser is on? Do I need to turn on AskEraser each time I visit Ask.com? What features of Ask.com are not accessible when AskEraser is on? How do I turn off AskEraser?
Coverage of AskEraser: Where does AskEraser work and where does it not work? What about data collected by third-party partners? Is there any reason Ask.com will stop deleting my search activity?
AskEraser and Cookies: Why does AskEraser use cookies and what cookies are used? How do I enable cookies? Why does the site ask me to accept a cookie when I want to view unfiltered search results?