An updated version of Bing for mobile browser has been recently released and is live at m.bing.com. The addition will serve as a great resource for map search, quick answers, local searches and has many more features:
Flight Status
You can now get the latest time for landing and departure of flight just by entering the airline and the number of flight.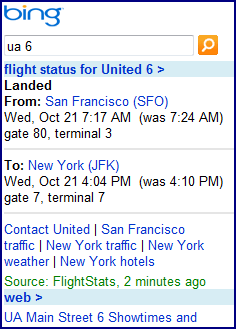 NFL
Still restricted to the U.S., the feature will provide you real-time update of sports. You just have to type the name of the team or the player to get scores and stats.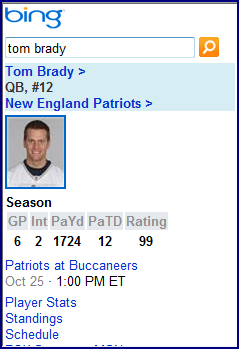 For Touch Phones
If you are a touch phone user in the U.S., new version of Bing with high resolution is for your device. The feature has been optimized for the touch navigation and new Movies feature has also been added. You can now search for the movies in your city, get their show timings, overviews and can see their clips or trailers on your touch screen phone.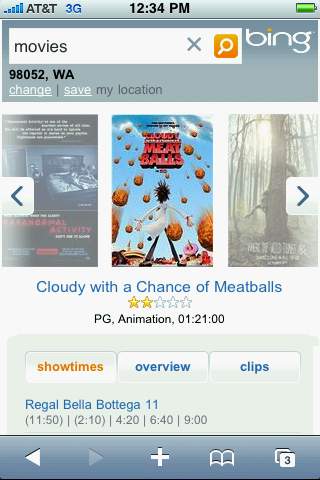 To get this version, all you need to do is go to m.bing.com via your phone and follow the instructions. Bing will be adding more support for these devices in the coming months.
The mobile users in 31 countries can use the updated Bing on any phone with an Internet connection.