Bing has announced its new search features for the upcoming 2010 Winter Olympics slated to begin this Friday in Vancouver. The two amazing search features Instant Answers and Visual Galleries on Bing will provide you with all the information on these Winter Olympic Games.
On its official search blog, Bing posted that the NBC Universal has collaborated with it to assure the online and on-demand telecast of the digital coverage of the 2010 Winter Olympics. You can now enjoy the exclusive games videos, event recaps, medal counts info, and the direct commentary from the games on Bing, NBCOlympics.com and MSN.
All you need to do is search about Winter Olympics on Bing and avail all important information and schedule, news and updated details about the mega event.

You can also search about your favorite athletes with their names and get all the information about them.

The specially created Visual Search Galleries themed on the Winter Olympics allows the user to explore all about the athletes and the events or you can individually do your search specifically by sport, gender and date of the event.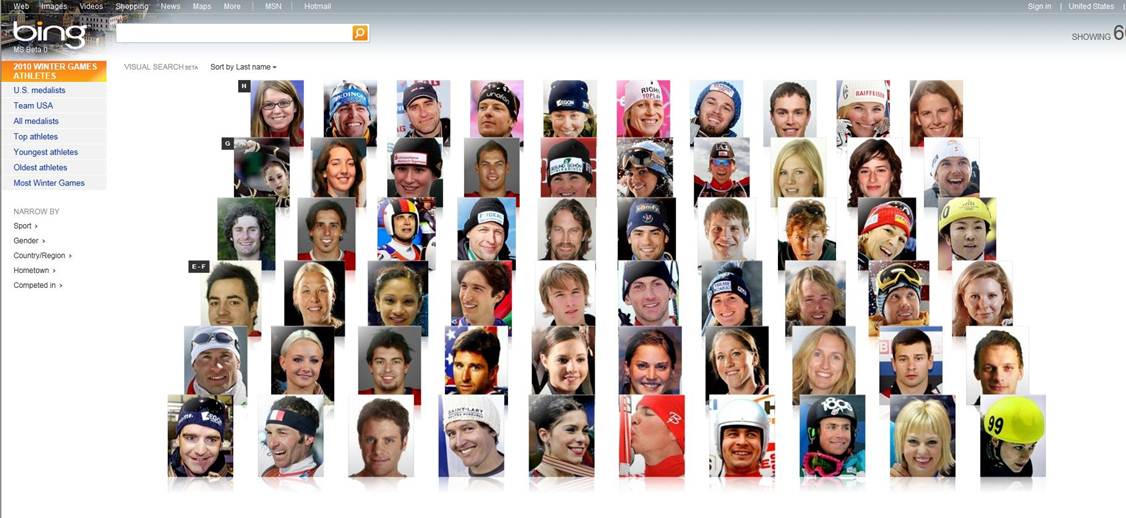 So, get going with your favorite team in the 2010 Winter Olympics and avail all exclusive updates on Bing.