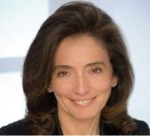 The year 2008 has started off in a big way with quite a few top notch executive of the search engine biggies leaving their posts, be it Yahoo!, Ask.com, and now even the Goliath Google.
Google has pronounced that Elizabeth Aguilera is leaving her post on January 15 2008. Mats Carduner, regional director Southern Europe commented "Elizabeth has made a significant contribution to our business in Spain, increasing our base of partners and customers, as well as helping to spread the message of the potential of the Internet among Spanish companies. Their march I regret and I would like to wish him all the best in the future," said Mats Carduner, regional director Southern Europe.
Replacing her would be an executive from the internal managerial position for the time being, till the new executive is appointed for the position. Google had already begun the hunt for the new executive and it's still underway, it takes time because the selection processes of Google is long and complex.
Last year the outgoing CEO had sparked of a controversy by talking openly about the mobile plans of Google. It's not clear whether this could be a possible reason for her departure. Before joining Google she had worked at Dell and Compaq.
To read about the other top notch departures from the search engine giants, see: Ask.Com CEO: Jim Lanzone, Quits The Company! and Yahoo!'s Chief Performance Officer Goes to Google!.