After adding filters for photos and images, Google Images has now added color selection tool to the interface, according to Ionut reports. With this feature, users can now get Google Image search return results on the basis of a specific color.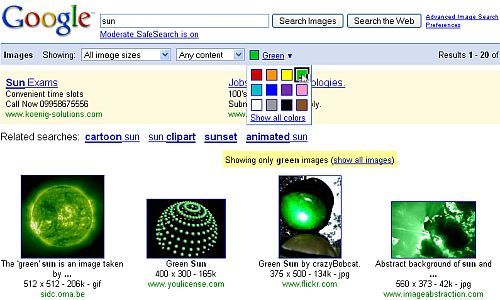 Although, you will not find the feature as an available option in the advanced settings, but you can use eg "imgcolor=pink" or "imgcolor=green,red" as a parameter in the URL. By setting the pink option, you will get the images that are mainly pink. If you search for sun and pick the green color from the color box, as a result, all the green images will be displayed.
Did you enjoy this article?
Get FREE Updates
Get SEO, Social media and digital marketing updates straight to your inbox.