One thing about Microsoft that no one can disagree upon is its 'relentlessness', and an insatiable appetite for achieving what it sets its eyes upon. In October 2007, we had informed our readers that, Microsoft had acquired 1.6% stake of the leading social networking website, Facebook.
Now, according to Market Pilgrim, Microsoft has struck a search and advertising deal with Facebook. With the implementation of this deal, MSN would be able to integrate Live Search and Microsoft search advertising into Facebook.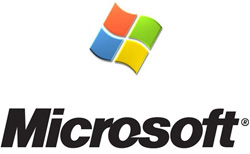 The news of the deal came through Microsoft's Analyst Day 2008. According to Satya Nadella (Head of Search Unit, Microsoft), "One last thing I want to talk about is an extension of our Facebook relationship where we are extending it to search and page search. We will be providing an API to Facebook where they will create a rich search experience for the Facebook users and that is something that they will launch in the fall working with us. And it will carry both our web results, as well as our page search advertising. We are excited about using that as an opportunity to further expand the Live Search reach."
However, the financial and exclusive details of the deal are still a closely guarded secret.
Did you enjoy this article?
Get FREE Updates
Get SEO, Social media and digital marketing updates straight to your inbox.