According to the Official Google Webmaster Central Blog, Webmaster Tools now provides a single, dedicated page where users can see and adjust all the settings for their site.
The settings that have been moved to the new Settings page are: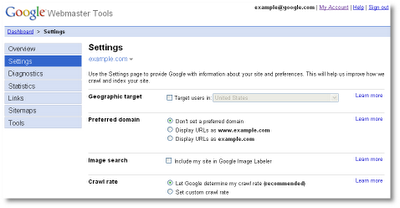 Changing a Setting
Whenever you change a setting, you will have an option to save or cancel the change.
Please note: The Save/Cancel option is provided on a per setting basis and therefore if you get involve in a lot of settings, then you'll have to click the Save button associated with each setting.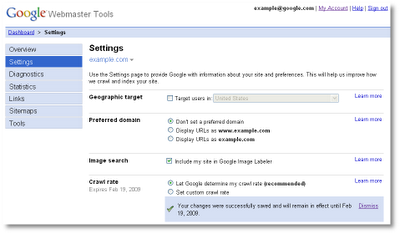 Whenever you visit the Settings page, you will be able to have a look at the date that your setting will expire underneath the setting name.