SEOmoz hosted the much-anticipated Search Spam party in Les Vegas. The party, held in the room opposite the Google Meet the Engineers was hosted by Rand and Gillian. The main focus of the party was an interesting game with leading names in the SEM industry. The game was based on the popular game Werewolf, and special cards were created picturing folks in the search marketing industry.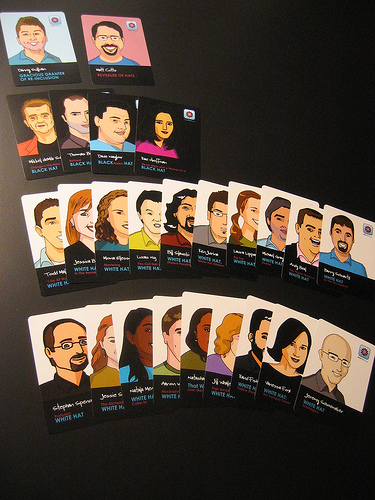 There were some 24 cards with names such as Matt Cutts, Danny Sullivan, Rae Hoffman, Dave Naylor, Thomas Bindl, Mikkel deMib Svensen, Todd Malicoat, Jessica Bowman, Mona Elesseily, Lucas Ng, Bill Slawski, Ken Jurina, Laura Lippay, Michael Gray, Andy Beal, Barry Schwartz, Stephan Spencer, Jessie Stricchiola, Natala Menezes, Aaron Wall, Natasha Robinson, Jill Whalen, Rand Fishkin, Vanessa Fox and Jeremy Schoemaker.
Have a look at the pictures of the event.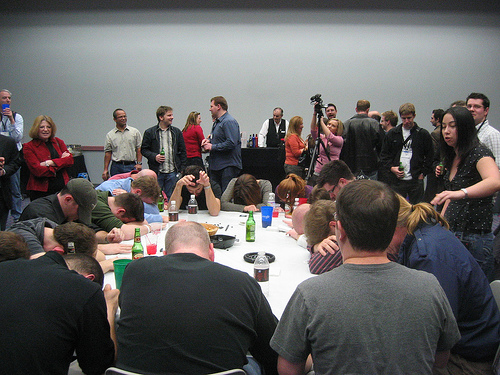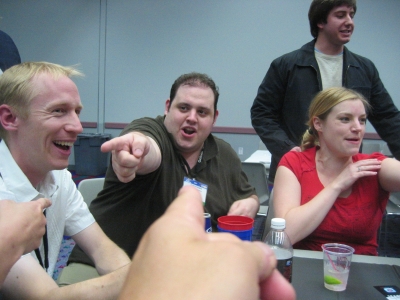 Fun Filled Search Spam Party At PubCon Vegas

,