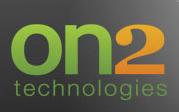 Recently, Google has signed a deal to acquire On2 Technologies, Inc., a leading provider of video compression technology. Both companies entered into an all-stock deal valued at approximately $106.5 million. As per the terms of the agreement, each outstanding share of On2 common stock will be converted into $0.60 worth Google class A common stock in a stock-for-stock transaction.
"Today video is an essential part of the web experience, and we believe high-quality video compression technology should be a part of the web platform," said Sundar Pichai, Vice President, Product Management, Google. "We are committed to innovation in video quality on the web, and we believe that On2's team and technology will help us further that goal."
"We're thrilled that On2 is joining one of the world's most innovative companies," said Matt Frost, interim CEO, On2 Technologies. "After intensive review of On2 products, Google confirmed our long-held beliefs as to the quality of our video technologies. This transaction is a testament to the hard work of every On2 employee and the strongest possible endorsement of our products and people. On2 will continue to improve, support and sell our products throughout the transition. We believe that Google shares our ambitions and know that our products and expertise, combined with Google's globally recognized brand, ingenuity and resources, will create an incredible team."
However, the all-stock deal is yet to be approved by On2 Technologies' stockholders and reviewed by regulatory authorities, including the SEC. The deal is expected to close in the fourth quarter of 2009.