Google has recently made an announcement that it's Ad Planner that was launched earlier this year, is now made available to every internet user.
Earlier the tool was only used by the advertisers and publishers to analyze the profiles as well as demographics of their target audiences.
It is beneficial to use Ad Planner in terms of planning advertising campaign and identifying the desired audiences for a successful advertising procedure!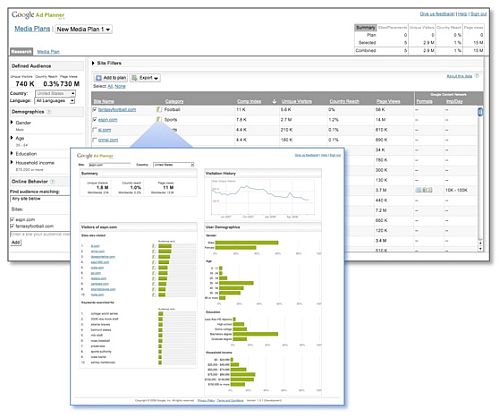 Apart from making this tool available for all the users who have a Google account, the planner is rolled out with certain alluring and captivating features to make the tool more beneficial for everyone! These new features are:
Added support feature, that would be used in geo-targeting the target audience in the best way possible.
Also helpful in search queries, in order to define the personal preferences of the audiences while getting indulged in searching for their current location.
Added three new methods to conduct site rankings in terms of managing the site results and how they are ranked and displayed. The results can be based on various aspects like: sites that attract maximum number of target audience, sites that have enhanced their ad campaigns, and/or/may be, a merge of both the factors.
An interactive bubble chart is added! It is used to have a fair comparison of sites on the basis of their demographics, frequency, traffic and unique visitors.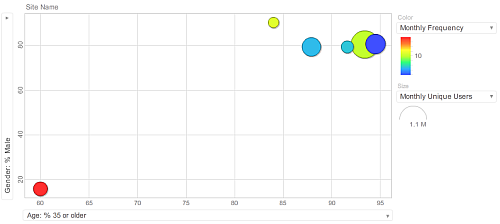 Expanded audience (in terms of their demographic profiles) to various European countries like France, Germany and more.