It was recently noticed that Google had used breadcrumb data in its search result's URL area. This means that Google is trying to read and understand breadcrumb data.
Here's the screenshot: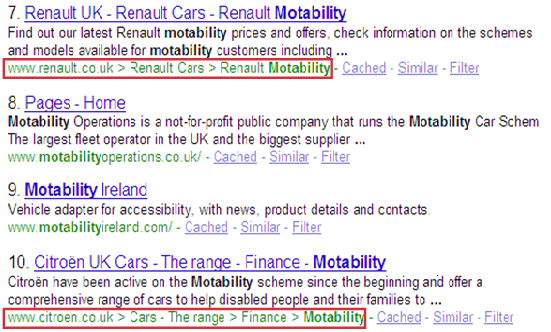 Interestingly, in the above example, the structure of the page title is quite similar to the breadcrumb structure. Therefore, if you're not using breadcrumbs in the architecture of your website then it is time that you start using them.
However, Rob Hannond who noticed this first disclaims that if this is because he has CustomizeGoogle Firefox extension turned on instead of this being Google's output?