In one of our previous post, we informed you about Google search suggestions being launched internationally. In addition, Google has now added search suggestions to its Image Search as well.
If a user now types in a query in the Google Image Search, it will offer all the relevant suggestions to him.
However, it was also found that there are a few drawbacks to this features. For instance, if you type in "red" in the search bar, expecting to get red rose and other related terms. It was found that terms like "redtube,"which is a pornography site was displayed. Google has been trying to solve this problem. Some of the best ways to solve this problem is to either inform Google of the issue or turn off your search suggestions from the preferences sections.
Here is a screen shot of the latest Google Image Search: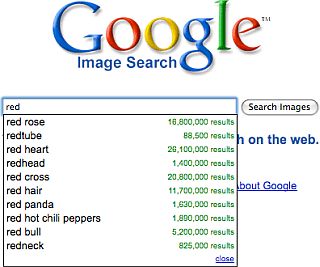 You'll not find this problem in the web version of Google: