The "target customers by location" feature in the AdWords console has been improved by Google. As compare to the earlier multi-step process, the new method is much more intuitive. Now there are four tabs, like "Search," "Browse," "Bundles" and "Custom." The interface overlays this screen above the AdWords interface and takes help of the Google Maps technology.
The new interface looks something like this: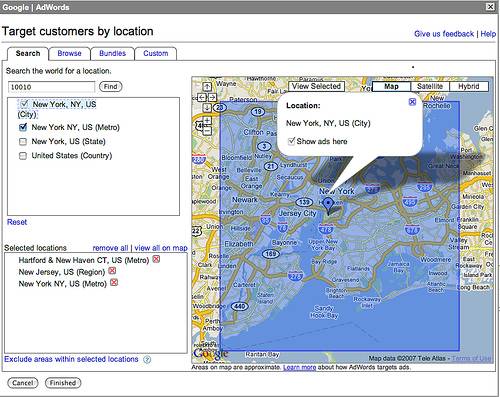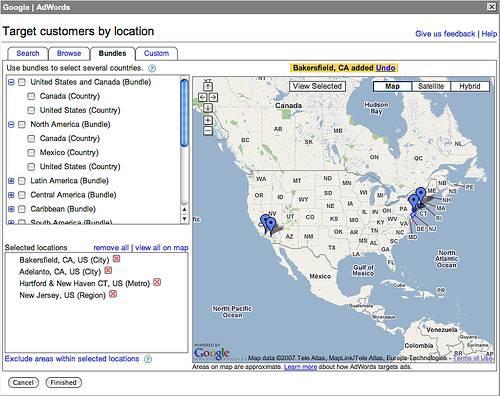 To access this latest interface, one needs to login to their AdWords account. Then click on a campaign, then "edit campaign settings," and at the end click on "Edit" under "Locations" within "Target Audience."