Google Analytics, has come out with some exciting new features, and this time, the target audience seems to be business-oriented, enterprise users.
The list of these features is as follows:
Advanced Segmentation, Custom Reports, a data export API (private beta), integrated reporting for AdSense publishers (private beta), multi-dimensional data visualizations called "Motion Charts," and an updated user and administrative interface.
Advanced Segmentation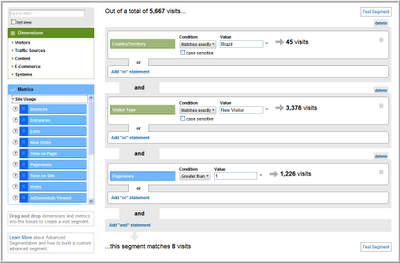 Custom Reports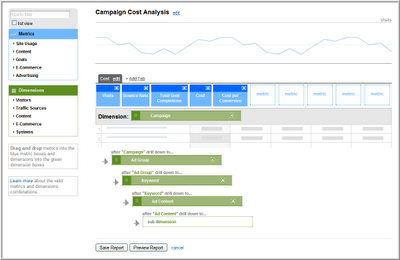 The New Account Management Dashboard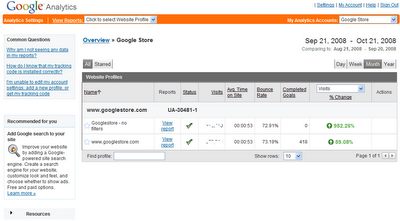 Integrated Reporting with AdSense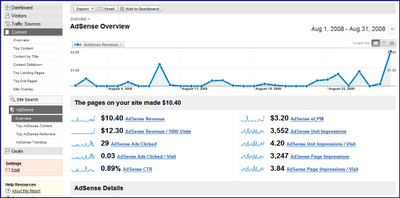 Let us have a brief rundown of all these features:
Advanced Segmentation is used in further segmentation of traffic by diverse subsets. This would allow in the filtration of the websites according to different aspects like: "Paid Traffic", "Visits with Conversion" and other features.
With the assistance of custom reports, users would be able to craft, save and edit reports in accordance with their convenience level.
Motion charts will be used to implement multi-dimensional analysis in the reports.
The New Account Management Dashboard makes it easier for you to manage and monitor your account by providing simpler navigation between accounts and profiles and displaying a dashboard of key performance metrics upfront upon login. – Google
These are features that experts and enterprise-level customers demand, and they will be available and easy to use in your Google Analytics reports. Please see below for details on each new feature and the release schedule letting you know when you can expect to have access to them. Here is a screenshot showing you where in your reports you can find a few of the new features, with more screenshots, help center links, and video demos. – Google Analytics.