Google Analytics JavaScript is the latest offering from Google. This snippet would surely make, life a bit easy for site owners. Earlier, to use Google Analytics, one was required to add a JavaScript tracking code on the web pages. Further, to verify ownership of the site with other Google products like Webmaster, one had to add an HTML file, meta tag or DNS record to the site.
Now, using the new Google Analytics JavaScript snippet ,verifying ownership of the website can be easy and most importantly, time-saving. If the site already has Google Analytics set up, verifying ownership can be very simple and fast, while others will have to set up Google Analytics first to use the snippet. However, as with all other Google verification methods, this too needs to be in place on the site or else the verification will get expired. Also, the need is to stay as an administrator on the Google Analytics account associated with the JavaScript snippet.

Another great feature of this snippet is that, once one becomes a verified owner of the site, adding other verified owners to the list can be done quickly through the Verification Details page. Earlier, each owner was supposed to do it manually. The interface for verification too has gone through a change for good. The new improved verification page gives more information about each verification method in detailed manner.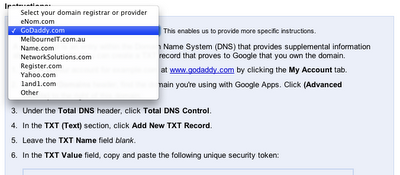 The new verification features from Google, seem good and hopefully will make the verification process less time-consuming.
Did you enjoy this article?
Get FREE Updates
Get SEO, Social media and digital marketing updates straight to your inbox.