The Google Book Search Blog announced an entirely new developer site for the Google Book Search APIs.
The API has given the permission to the developers to add Google Book Search features to their web site. It is an attempt to make the content of a book more discoverable on the internet.
According to Google Book Search APIs, one can integrate with this repository from their own site easily. The ways are:
"Embed book previews on your site
The Embedded Viewer API lets you embed Google Book Search previews on your own website and programmatically control these previews using JavaScript.
Integrate search results and social features into your application
With our Data API, your application can perform full-text searches and retrieve book information, reviews, ratings, labels, and user libraries. You can also submit user-generated content through this API.
Link reliably to Book Search
By adding some simple Javascript to your site, you can include more customizable, reliable links to Book Search content using ISBNs, LCCNs, OCLC numbers, and other standard identifiers. For example, you can create "smart links" to Google Book Search that show up only when book previews are available to your users." – According to Google Book Search APIs
And More…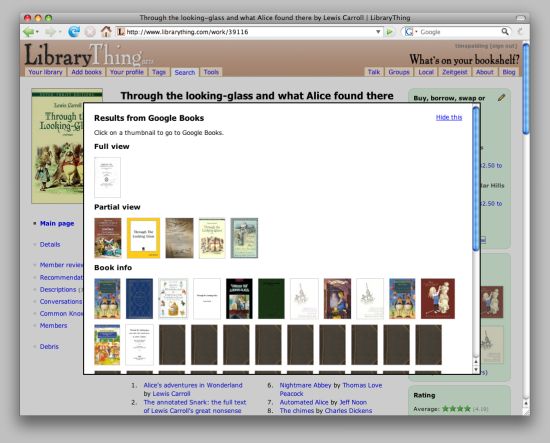 We're launching a set of free tools that allow retailers, publishers, and anyone with a web site to embed books from the Google Book Search index. We are also providing new ways for these sites to display full-text search results from Book Search, and even integrate with social features such as ratings, reviews, and readers' book collections. By providing tools that help sites connect readers with books in new and interesting ways, we hope publishers and authors will find even wider audiences for their works. -Alex Diaz, Product Manager, Google Book Search
Did you enjoy this article?
Get FREE Updates
Get SEO, Social media and digital marketing updates straight to your inbox.