After much speculations and waiting, Google has finally announced the launch of their own web browser, known as 'Google Chrome'. This all new multi-functional web browser will be available for download in over 100 countries on Tuesday, September 2nd 2008. However, as with every other Google service, Google Chrome will be launched in the BETA mode. As of now, Google Chrome is exclusively available for Microsoft Operating System platforms, but Google insists it will be releasing versions of the same for Mac and Linux too. The Google browser has been integrated with components from Apple's WebKit and Mozilla's Firefox. In lieu of various components involved in the creation of Google Chrome, Google has decided to keep it as a open source browser.
The introduction of Google Chrome has been rather dramatic, with Google introducing its all new open source browser, via the means of a comic book. You find the Google Comic Book, here.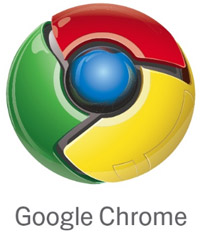 Google Chrome is known to have the following features:
An open source platform including Google Gears integration.
JavaScript Virtual Machine called V8.
Special tabbed browsing functionality.
Autocompleting & search powered address bar.
Incognito mode where "nothing that occurs in that window is ever logged on your computer"
Ability to launch web applications in browser windows.
Advanced privacy / malware / phishing protection.
According to Google, "On the surface, we designed a browser window that is streamlined and simple. To most people, it isn't the browser that matters. It's only a tool to run the important stuff — the pages, sites and applications that make up the web. Like the classic Google homepage, Google Chrome is clean and fast. It gets out of your way and gets you where you want to go. Under the hood, we were able to build the foundation of a browser that runs today's complex web applications much better. By keeping each tab in an isolated "sandbox", we were able to prevent one tab from crashing another and provide improved protection from rogue sites. We improved speed and responsiveness across the board. We also built a more powerful JavaScript engine, V8, to power the next generation of web applications that aren't even possible in today's browsers."
Screen Shots of Google Chrome:
Google Chrome from the service's frontpage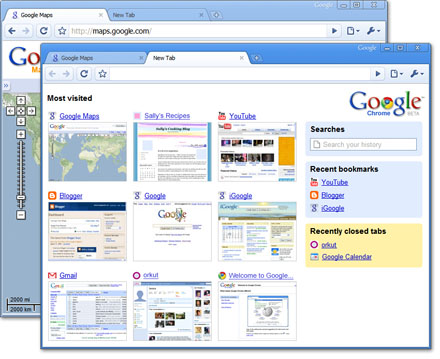 The auto-completion of the so-called "omnibox" address bar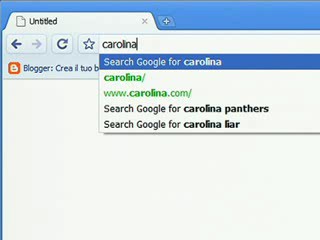 The homepage showing 9 thumbnailed pages to access, along with more pointers in the side-bar, to appear "[e]very time you open a new tab", as Google says.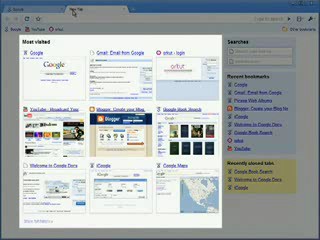 This screenshot shows Google Calendar and a dialog reading "Create shortcuts in the following locations", listing Desktop, Start Menu and Quick Launch Bar.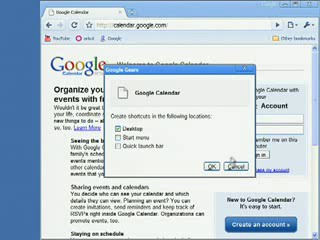 Zooming in on the browser tabs.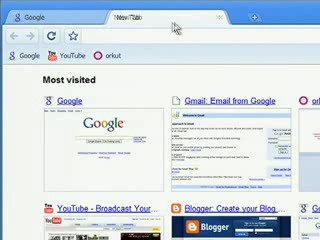 The Google Chrome task manager, e.g. to monitor if certain sites cause memory problems.
A screen showing the "Google incognito" mode for allegedly more private browsing.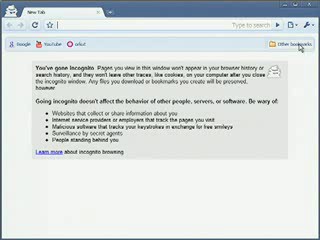 Another auto-completion example.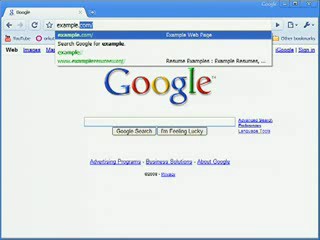 A star near the address input bar lets you bookmark a page, apparently.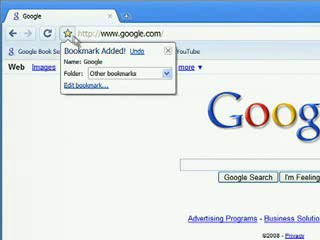 A look into the settings menu.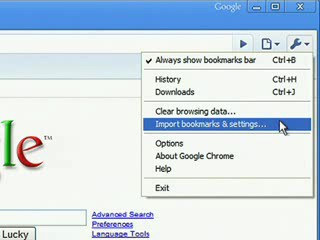 Google in their tour says with Chrome "you see your download's status at the bottom of your current window."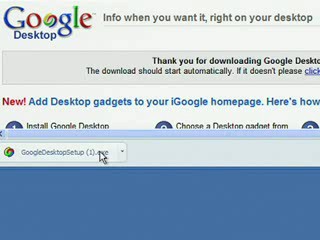 Here is a demo video from ShoeMoney of Google Chrome for all our viewers to enjoy:
We'll be tracking the develpoment of Google Chrome very closely. So, stay tuned for more informtion, for the latest web browser on the block!