Google I/O developers conference finally came to an end on 28. In the conference Google web elements were discussed. Web elements allows you to add Google products like calendar, presentations, spreadsheets or videos on to your website. These elements help in making your website more engaging and interesting.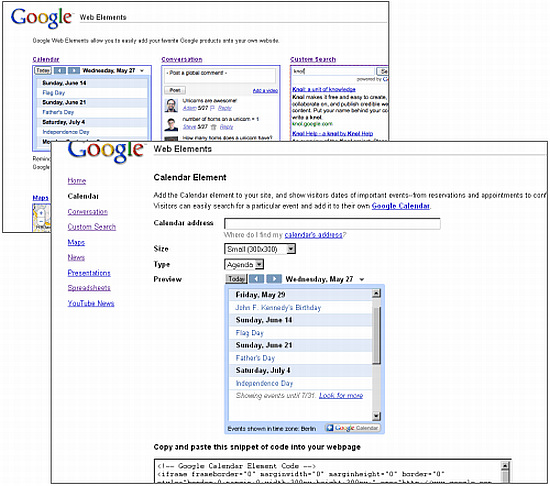 The second day of the conference saw the announcement of Google wave a " new collaboration and communication product". This product will allow users to communicate as well as work simultaneously with videos, photos, maps etc.
There are many variations of this product and Google is working on it. With many interesting projects in its kitty Google is set to evolve the web experience to next level.