The news is out that Google has acquired AdMob, the mobile display ad service provider for $750 million in stock. The acquisition will help Google in having better and wider control over mobile advertising.But, there is another news reported by TechCrunch that Google has also acquired Gizmo5 for $30 million.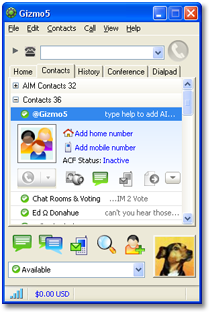 Gizmo5, which is a voip service enables the users to dial from their computer. It is said that Gizmo5 will be a major component in the expansion of Google Talk & Google Voice.
Did you enjoy this article?
Get FREE Updates
Get SEO, Social media and digital marketing updates straight to your inbox.