In the month of May, Google Calender had come out with new tasks features and now a new Lab section has been added to it. It is quite similar to Gmail with gadgets displayed on the right side of the calender. To try this feature just click the green icon available at the top.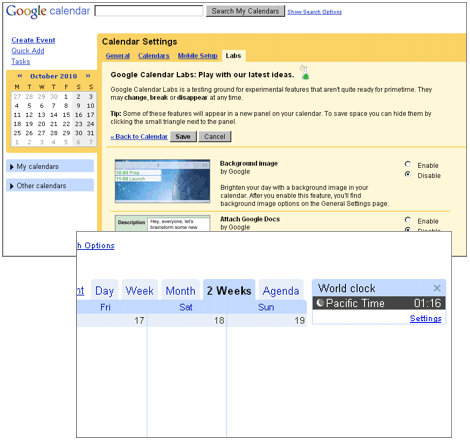 Here are some of its features:
Add a background image
Attach Google Docs documents to events
Add a world clock
A √Ę'ā¨Ňďjump to a date√Ę'ā¨¬Ě widget
Display a countdown timer
See whether your contacts are currently free or busy
Did you enjoy this article?
Get FREE Updates
Get SEO, Social media and digital marketing updates straight to your inbox.