Calendar.google.com has officially released Google Calendar with new "Tasks" features.
Here's a screen preview of Google Calendar: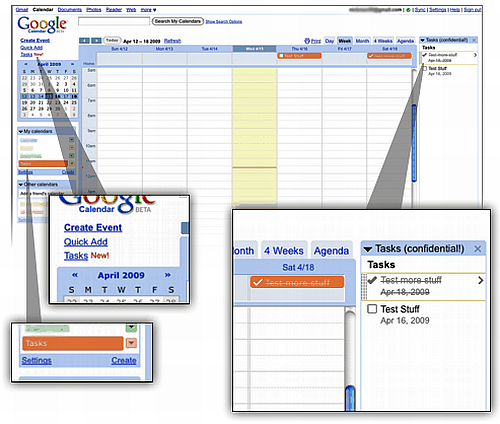 Just click on the Tasks links on the left side and you'll notice a widget appear on the right hand side. This widget also shares its content and behavior with the Tasks features available in the Gmail Labs.
To add a new task simply type at a new position within the gadget. Click on the ">" icon to the right to add more item features. If you want to delete a task just press the backspace button.
Did you enjoy this article?
Get FREE Updates
Get SEO, Social media and digital marketing updates straight to your inbox.