Kai-Fu Lee, the President of Google Inc China, who has helped Google to strike several lucrative deals in the past is now leaving the company to start his new project.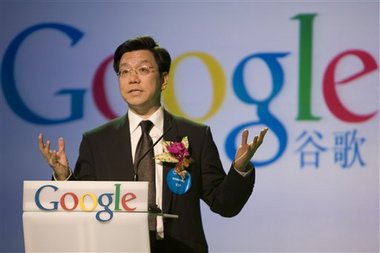 A press release mentions Kai-Fu's past work in these words:
Dr. Lee has also devoted himself to fostering the professional growth of Chinese technology students. He has given hundreds of lectures to about 500,000 students, and has written seven public letters and three books for Chinese students. His first book, Be Your Personal Best, sold over one million copies. He is publishing his fourth book, Making A World of Difference, this month. Dr. Lee has built his own website for Chinese students (www.5xue.com) and answered thousands of questions from students.
Lee left Microsoft in 2005 to join Google and it caused a legal war between the two companies, but the two companies settled the matter amicably around one year later. Now, Lee said that he wants to start his own new ventures especially in the internet. According to Kai-Fu Lee , this is the right time to to do so.
As per the reports, the Chinese division of Google will be run by two executives, Boon-Lock Yeo, currently director of Google's Shanghai engineering office and John Liu, who now heads Google's sales team in greater China.