Now e-commerce searching will be as easy as using Google.com with the introduction of a new enterprise product "Google Commerce Search".
The Google team feels that holiday season brings with itself a boom in online shopping. It is the quality of search that can make customers happy as well as turn visitors to buyers online. Studies have shown that a visitor spends an average of eight seconds to decide if he wants to check out a website or not, therefore it is important to have a good e-commerce search tool.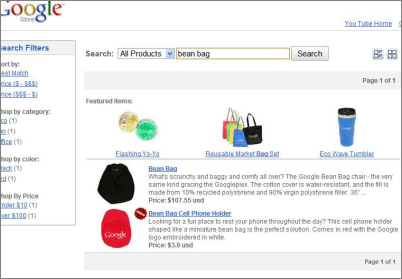 The newly introduced Google Commerce Search uses Google search technology to make online retail search a faster and customizable experience. Now, the e-store administrators will have the flexibility to highlight special products or to connect the related products for making search easier for buyers.
Google Commerce Search has an in-built spellchecker and synonyms so that if you are not able to remember the spelling of a particular thing, you will get suggestions.
If you are using Google Commerce Search, you don't have to sign up because you will be asked to contact the sales team of Google. After this, upload the product data on Google Merchant Center and customize the search engine of the site. The admin console of Google will take you to control search, upload synonym dictionaries and manage product promotions options.
But, the Commerce Search service is not for free. You will be charged on the basis of the number of items in your data and the number of searches done every year.