According to TechCrunch, Google is conducting a bucket test for its search results.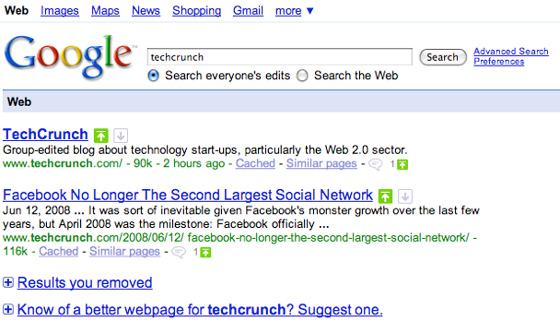 According to the experiment, the search results show an up arrow and an X. Clicking on the up arrow turns it green and adds to the total vote count at the end of the search result. However, unlike the bucket test conducted in the year 2007, this time, the users have the luxury of changing their votes.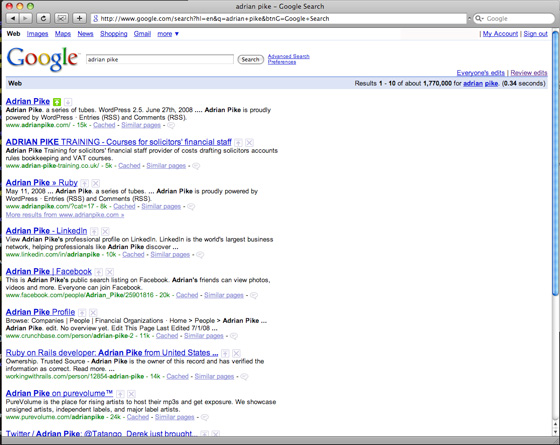 Google has been experimenting with its search features since late last year. In these experiments, Google enables users to vote on search results, and/or recommend other results than those given. As per the experiments, Google displays these altered results to a selected few users, that it randomly chooses. However, if the experiment goes according to plan, then Google moves it into the experimental area,thus enabling the masses to add the experiments to their accounts.
Image Courtesy: TechCrunch.