The Wired Blog Network, revealed the mystery behind the Google defamation law suit in India.
It so appears that Google got caught in a tussle between an Indian construction company and the now famous blogger; 'Toxic Writer', only to end up with a defamation law suit under its belt. The defamation lawsuit held that this 'Toxic Writer' tried to bring down the construction company with his 'hate campaign.'
The blog has been subsequently taken off post, which has raised more complex concerns regarding freedom of speech of bloggers, and more so in India where it happens to be incorporated in the Indian Constitution as one of the Fundamental Rights granted to Indian citizens.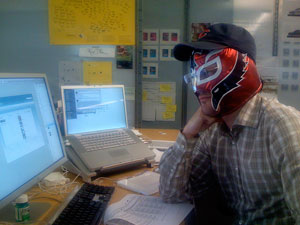 While tracking the story behind this anonymous "hate campaign", the network took valuable insights from John watson, associate professor at American University specializing in communication law, who stated, "One of the most common places for people to sue, because they will generally win, are nations that are or have formerly been part of the British Commonwealth, where there is no First Amendment, and the law looks more toward protecting the reputation of people than protecting the free speech of speakers".
He also remarked, "Google which is an American corporation enjoys a great deal of protection here in the United States, but in the rest of the world, it's subject to the laws of wherever these articles or communications are published."
This episode compels the entire blogging community to reconsider the litigious issues of anonymity and freedom of speech that is interwoven in the process of writing and publishing blogs, that is speaking one's mind.