Google is always trying to come up with something new. One of the latest discovery is that Google is experimenting with their search result interface. It has been reported by Valleywag that Google is testing the display of videos and products in the sidebar.
The new search results page for vitamin water rolled out by Google looks something like this: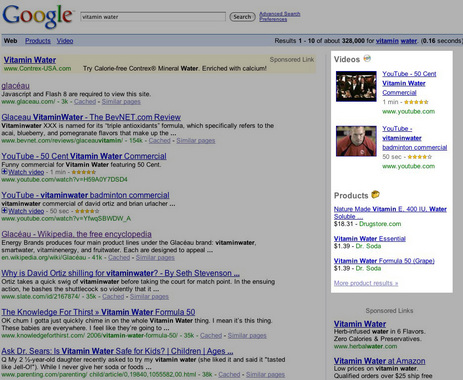 Here you can notice the video and products results in the right-hand sidebar. The new search result page looks something like the AOL's old FullView search results page. However, the new design can help a lot to users. But amongst all the excitements, one must not forget that most of the time it happens that the experimental concepts does not match with the final outcome. No one knows what will be the next step taken by Google. Regardless of this facts, it is still worth knowing in advance some of the future aspects of the search giant.