Google has been experimenting a lot on their homepage and it has now shifted to search results as well. The team at present is testing a permanent left sidebar in the search result, which will display results in three columns including organic results, new sidebar and search ads.
Blogoscoped was the first to report this news on the World Wide Web. It is being said that after removing the submit buttons on homepage, Google is now getting the buttons back in new color, bright and primary blue.
Here are two screenshots of these experiments posted in the Google help forums: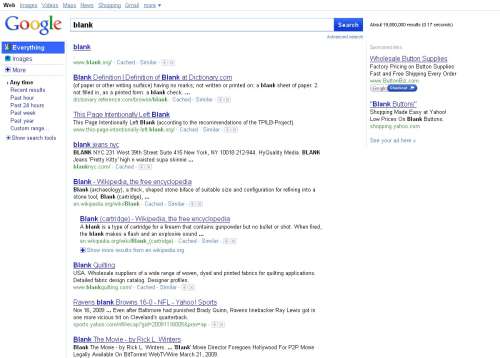 Did you enjoy this article?
Get FREE Updates
Get SEO, Social media and digital marketing updates straight to your inbox.