Here we go again. That is what Google must feel when they start new experiments. Once again Google is at its experimenting end. Its seems to test a new feature that displays images of products alongside scraps of information of a specific search result. This feature could only be observed in Google UK.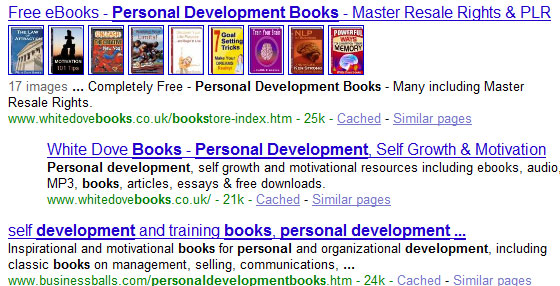 The search result for Personal Development Books pulls out 9 book images right above the result description as shown below courtesy Blogstrom. This is seems to be an intelligent move, since books with images have more appeal. It compels the user to go ahead and click. This step can lead to increase in number of clicks on that particular search result.
Did you enjoy this article?
Get FREE Updates
Get SEO, Social media and digital marketing updates straight to your inbox.