Over at the Google Blogoscoped, there is a post that has provided details as to how a user can successfully add his business to the Google Maps.
Google Universal Search is essentially comprised of data from various verticals as well as Google Maps. The reason for adding Google Maps in the Google Search, is that 'Maps' provide relevancy and above all Google Maps include geographic factors that help in determining ranking order in search engine results pages.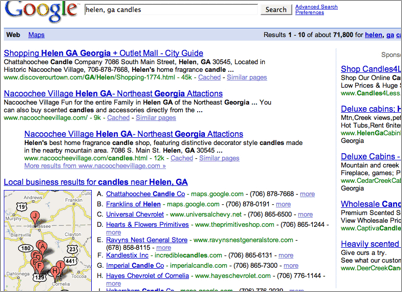 Numerous business owners are listing their businesses that help drive appreciable amount of traffic to their websites, that has a huge potential of turning visitors into customers. Through the Google Local Business Center, numerous users are listing their businesses for free in locations such as Australia, Belgium, Canada, China, Japan, Finland, France, Germany, Ireland, Italy, the Netherlands, Norway, Singapore, South Africa, Spain, Taiwan, the UK, and the United States.

However, it is extremely important to avoid duplication of a business listing. Here's how you can avoid such an anomaly. The first step towards avoiding duplication is to search for your business name by the means of your city, zip code before proceeding to submit your own listings. In case you come across a listing that matches yours, then simply select "Claim your business" and if your business is the only one available, then you can boldly go ahead and register with the Google Local Business Center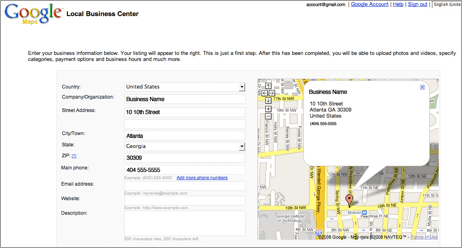 With the help of the Google Local Business Center, users can not only add general contact information, but they are empowered to specify their working hours and also their preferred methods of accepting payments. They can also provide up to 10 photos, 5 videos, offer coupons and more. These business owners can choose from two methods through which they can receive their PIN (Personal Identification Numbers). The first method is 'email' and the second method is via 'phone'. The PIN number must be entered into account for the listings to be activated and after successful validation of the PIN, the listings are activated usually in a month.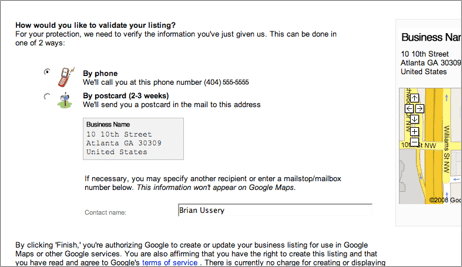 Irrespective of the size of your business, it is always beneficial for your business to be listed in Google Maps. Your name and a simple phone number is more than enough for you to sign up for Google Maps, even if you don't have any commercial enterprise. However, as it is said, the more the merrier, it would always be beneficial for you to include more information, as it enhances your chances of visibility in search results. According to Google, it is always an intelligent thing to do, if the users include meta data along with the categories, phone numbers, pictures, videos and other details.
Remember these simple steps while signing up for Google Maps and it will help Google Maps serve you better and longer!