As Google announced the financial results for the quarter and fiscal year ended December 31, 2007 , there was more disappointment than triumph around.
Google's Q4 growth increase has only been 17% which is a damper compared to Q3's performance which showed a 46% profit increase. This is the least growth the company has shown, since it went public about three and a half years back.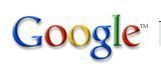 Even as Eric Schmidt, CEO of Google proclaimed, "We're very pleased with our performance this quarter…" The stock markets the stocks fell to about 7% following the announcement, emphatically voicing their disagreement.
What perhaps pleases Google is that:
There's a 51% increase in gross revenue for the 4th Quarter of 2007 with $4.53 billion, during the same period in 2006 it was only $3.21 billion.
Google-owned sites generated 65% of Google's total revenues or $3.12 billion, last year the corresponding figure was $1.98 billion. An increase of 58% overall.
Google's partner sites generated 34% or $1.64 billion of total revenues in the 4th quarter of 2007 from AdSense. This is approximately 37% or $1.20 billion of revenues generated during the same time last year.
"It reflects strong momentum in our core business, growing receptivity to our new business initiatives, and improved discipline in managing our operating expenses," said the CEO. But it didn't seem to match the Wall Street expectations and predictions as the net revenue fell short of analyst estimates by about $60 million, equivalent to 2 percent.
There are also concerns that Google might not be be able to sell as much online advertising which is perhaps the main source of its profit, the concern is present because of consumers might be a bit hesitant to spend owing to signs of recession in the United States. Such concerns have lead to a decline of about 20 in Google's stock price, this month. Further, the Investors might not be so easily consoled, Google's shares have already dropped 18% this year.
Analysts attribute the reason for stock plummet to the lack of guidance given by the company about its earnings. Moreover, Google's advertising experiments with at least 20 social networking websites which include MySpace and of course Orkut seem to have failed to hit the bulls eye. The number of clicks on AdWords saw an appreciation of just 9% much below the expectations, perhaps because Google tried to sift out the "accidental" clicks. It seems that, Google hasn't yet found the most effective way to milk the social networking sites through advertising.
It seems that there are a couple of assumptions that Google took for granted, for instance a growth in online advertising doesn't necessarily means that there would be growth in Google's advertising too. Moreover, there has been a heavy emphasis on ICT e.g. Mobile, android and more, but there is no conclusive evidence that why a mobile device would fare better as far as search is concerned than a PC or a laptop.
"I am happy to say we have not seen a negative impact from the rumors of a future recession," Schmidt told analysts during a Thursday conference call . Analysts opine that earnings would have been lower still if it wasn't for the unusually low tax rate of 25 percent in this quarter.
While on the positive note Google has shown an increase in revenues with $4.83 billion for Q4, an increase of 51% compared to Q4, 2006, it has failed to the markets expectations.
You might also want to see this report along with the previous year's results, see: Google Releases Q4 Financial Report For 2006.
You can read the full report and download the PDF here.