Almost a month back the issue of AdSense reports not sorting properly had cropped up.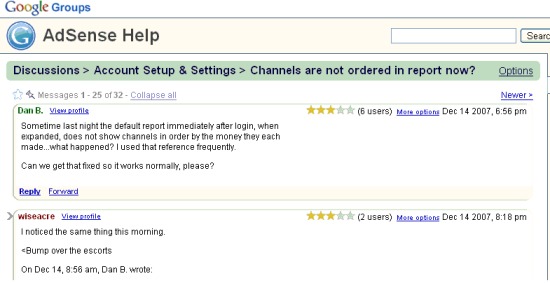 Picture Credits: Google
The AdSensePro Ashsley was quick to acknowledge the issue on Google Groups, "Thanks for reporting this issue. I have forwarded the information you provided to our engineering team for further investigation. They are working to resolve this issue as soon as possible. Thanks for your patience."
But no one knew that (ASAP = A month) and what to say about the patience. There are reports now from various blogs and forums that the issue has been fixed.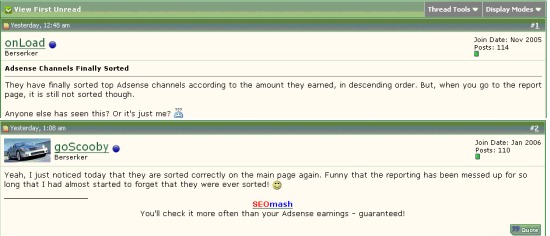 Picture Credits: Digital Point
It appears that AdSense Publisher's problems are not a big priority for Google, and probably that's why it took them a so long to resolve it. Just to remind you another issue faced by Australian and New Zealand publishers was solved recently, see Google To Refund Australian and New Zealand Publishers Their Due Share.
The discussions continue at: Digital Point, Google Groups,WebmasterWorld and Search Engine Roundtable.