Google Trends was launched last year, see: Google Trends- A New Search Tool Introduced By Google, and allowed users to compare and contrast varied searches conducted by users over a period of time. Now, the launch of Google Checkout Trends would allow you to know what customers have been buying and selling online on Google Checkout.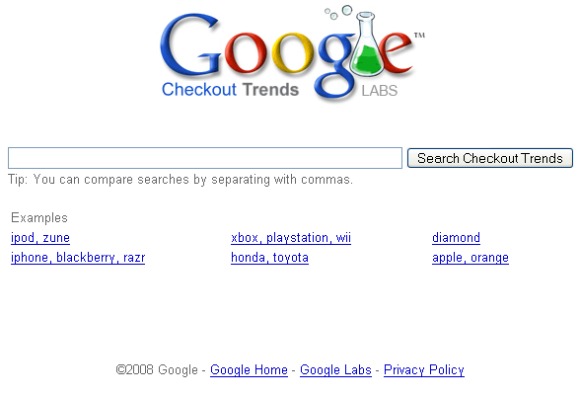 Picture Credits: Google Inc
The base tool is the Google Trends, Google Checkout Trends works in a similar manner. It aggregates the sales data of Google Checkout merchants and quickly charts it, but all the data is anonymized first allaying any privacy concerns. "If you're interested in how sales of Batman or Spider Man paraphernalia compare, or are wondering just how popular Ugg boots are these days, visit Checkout Trends for a glimpse into online shopping." Check it out here.
These "trendy" moves from Google are not new, see: Google Hot Trends, Latest Feature On Google Trends!
Via: The Official Google Checkout Blog