As it was expected, Google Health appears to have come alive. Google's head of search, Marissa Mayer had announced a tentative launch time for the portal to be early 2008, see: Google Health Initiative To Appear In Early 2008!. Tony Ruscoe & Philipp Lenssen noticed the log in page quickly.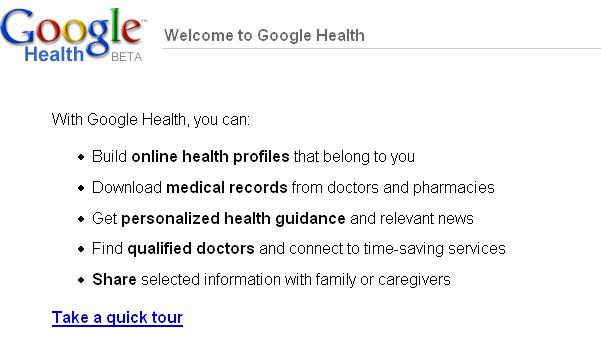 You can Access the page over here
The login is fine but it doesn't display anything more than the intro page, which only outlines the feature of the portal as
With Google Health, you can:
Build online health profiles that belong to you
Download medical records from doctors and pharmacies
Get personalized health guidance and relevant news
Find qualified doctors and connect to time-saving services
Share selected information with family or caregivers
Catch a glimpse of the Google Health screen shots released earlier, over here
Did you enjoy this article?
Get FREE Updates
Get SEO, Social media and digital marketing updates straight to your inbox.