A lot of users at the WebmasterWorld are noticing certain changes at Google Image Search.
The changes may be linked with the unavailability of certain images or may be due to the filter or may be a full blown image index update, what ever it is, the reason is hard to tell at the moment.
It was believed that the last Google Image update, that was done in the month of September, was nothing, but just an "image filter update." But this time, the update is entirely different!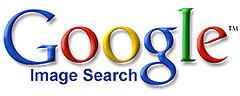 WebmasterWorld administrator, Tedster, observed:
I started seeing some really wrong captions on some images, where the algo is pulling the caption from on-page anchor text. How can on-page anchor text be a candidate for naming for an image that is also on the page?
Senior member, Zeus, said that: I have noticed the last 2 days that a lot of images once again is missing, but the scary thing is only with filter on, so could be that Google once again is messing with there filter and a lot of normal content is blocked out. I dont get it, why they keep messing with that filter it works as it is, but sometimes they change something and a lot of normal images are missing.
Ok lets see what happens, but for now it looks like a moderate filter on update.
Zeus has noticed a possible hotlink image bug that usually happens when a third party provides a specific link for a particular photograph and Google further classifies that photograph from a domain of that third-party.