Google has released Google Image Swirl, a similar images explorer that is using the wonder wheel flash visualization from web search results.
Here's an example of working of Google Image Swirl.
Suppose you enter query like "lion". The Google Image Swirl will load a bit and find if the keyword is supported or not. In case it is, then Image Swirl will present you with some visual base categories: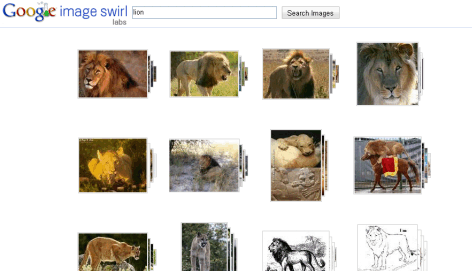 Once you will click on the category, exploration will be started and your searched image will appear in center surrounded by similar images. When you will click on the surrounding image, the main image will get into focus and the surrounding images will be loaded dynamically.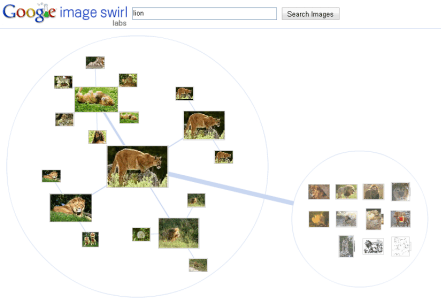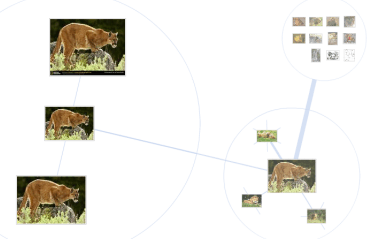 When the stage comes where the final image is left with no new neighbors, a click on the image will lead to original source site from where it is crawled: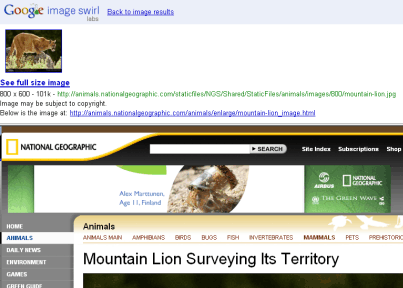 You will see a back button that will take to the last focused image. The most striking features of the new application are that it is fast, accessible and able to scale many keywords.
Google already has a "Find similar images" link in Google Images, which is also fast to use. The only difference between Image Swirl and the already existing similar images feature is that Swirl always takes the original keyword into the account, thus showing the new images that look similar. Whereas, the similar images explorer don't take the keyword in account and do a free-style visual search.
Both the applications have pros and cons. Introduction of Image Swirl will provide an additional matching application that will allow users to visually browse for results based on basic shapes that become more refined & end up showing the target picture.