Just a day after the launch of Knol, the perceived competitor of Wikipedia, the service is in news again. Nothing bad really, just more information, that should be very interesting to a lot of Webmasters.
According to Google Blogoscoped, Google has implemented a 'nofollow' tag in Knol to all the articles. In other words, you can link to the Knol pages, but the vice versa isn't going to happen.
According to Google Blogoscoped, "In a Knol article, at first glance, you won't see the nofollow attribute if you look for it in links. There's also nothing in the robots.txt which would prevent spidering of Knol content, and in fact, filling knowledge gaps in Google results was one of the proclaimed main aims for Google to build Knol. But you will see the following meta directive on top of the HTML page:
<meta name="robots" content="index,nofollow" />"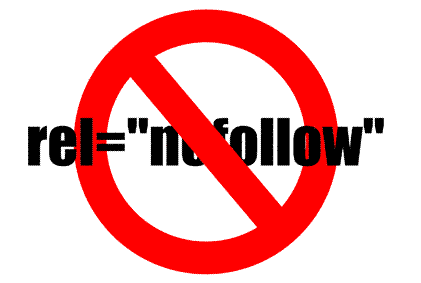 The nofollow attribute was introduced in year 2005 and was solely intended to prevent comment spam. However, with time, this attribute caught speed and was soon seen in online advertising links, and in Wikipedia as well. At the announcement of the release of the attribute, Google had stated that, "We encourage you to use the rel="nofollow" attribute anywhere that users can add links by themselves, including within comments, trackbacks, and referrer lists. Comment areas receive the most attention, but securing every location where someone can add a link is the way to keep spammers at bay."

However, there seems to be difference of opinion when it comes to the implementation of the nofollow tag in Knol. Although, Google thinks it is appropriate, many writers and authors believe that if the article is moderated or closed, then a user would not be able to add links all by himself. According to the Knol Content Policy, "We respect our users' ownership of and responsibility for the content they choose to share. It is our belief that censoring this content is contrary to a service that bases itself on freedom of expression. In order to uphold these values, we need to curb abuses that threaten our ability to provide this service and the freedom of expression it encourages. As a result, there are some boundaries on the type of content that can be hosted with Knol. The boundaries we've defined are those that both comply with legal requirements and that serve to enhance the service as a whole."

Google believes that the nofollow tag will help deter certain users from exercising comment spam. But there are certain speculations that Knol being a Google service, might enjoy some leverage from the search giant and possibly receive a higher PageRank considering the fact that it is linked from all kinds of different, high-ranked Google properties. But Google assured that Knol would not be enjoying additional trust from Google and will be evaluated the same as every other webpage is. When asked, whether Knol could be banned from Google, spam goes out of control in Knol, the answer from Google was "Yes".
Whatever be the reason for the implementation of the nofollow tag, how it affects Knol is a speculative subject and only with time, would we come to know, how true Google is to its word of 'unbiased evaluation'.
Did you enjoy this article?
Get FREE Updates
Get SEO, Social media and digital marketing updates straight to your inbox.