Google it seems has been artificially inflating the rankings of new pages and it appears to be a necessary evil since Google began indexing pages fast sometime back. See: Almost Real Time Refreshes In Google Search Engine Result Pages! Perhaps Google needs to inflate the rankings because a newly created page doesn't have any backlinks hence it can't be ranked. Further, if the new page is about something that's being searched too frequently, it assumes that there must be a buzz about the terms searched and hence it inflates the rankings.
The effects of this tweaking is quite visible today. For instance if you search for January 1 tcp/ip you should see a Wikipedia page on top of the SERPs however you see other pages instead.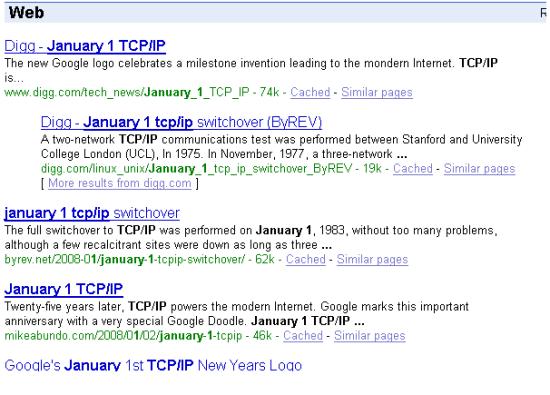 Some have attributed this phenomenon to what Google calls the Query Deserves Freshness (QDF). QDF was reported at the New York Times Article: Google Keeps Tweaking Its Search Engine. Through the QDF the search engine determines whether a topic is gaining popularity or not, if it is then it gets a better ranking.
The observations have been discussed at an article at Google Operating System.