Google webmasters have announced a brand new user interface for Google's keywords feature. Referring to the announcement as post-Halloween treat, the Official Google Blog says that data will now be updated on daily basis and will provide details on how often the team finds a specific keyword. A handful of URLs containing specific keywords will also be displayed now.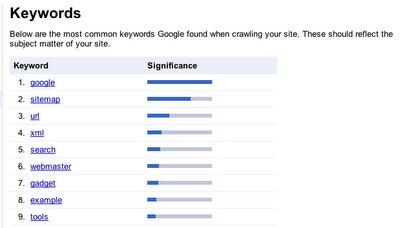 The new user interface will have significance column to compare the frequency of keywords with the frequency on most popular keywords on the website. If you will click on any keyword to know more details, the list of up to 10 URLs containing that keyword will be opened.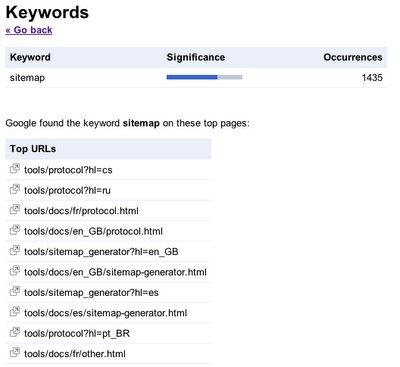 If you wish to re-implement the website on a new technology frame or want to know the URLs that have been hacked from your website, the new interface will be really useful. Supposedly, you are noticing that your site is appearing on search results for unrelated keywords, the new feature can help you in identifying the pages that contain those keywords. By utilizing this feature, you can easily eliminate the hacked content.