For all commuters using public transportation, there is a good news! Google has introduced a new feature in Google Maps for Mobile through which, you would now be able to access transit directions and schedules via Google Maps for Mobile. Google has been coordinating with public transportation agencies to get this information easily available to the users. The transit directions and schedules are available for more than 50 cities worldwide.
As of now, this feature is only compatible with Blackberry and many Java-based phones. Support for other mobile platforms will be available shortly.
The My Location feature, available on most phones, also makes it easier to set the start point of your journey.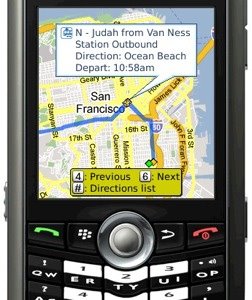 Check out this video for a demonstration and for a quick walkthrough of the new service:
This new service will definitely help out commuters, trying to catch the quickest route for their work and back home. As I mentioned, Google will be tweaking this service for other mobile platforms as well. So, stay tuned!