Google and iPrint.com have come together for offering free Google Profile business cards to 10,000 people who will claim them first. If you are amongst the lucky ones, you will get a set of 25 cards showing the home page Google.com with your Google profile URL printed in green.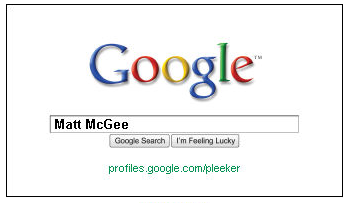 To see the offer, log in to your Google account and see the link at the top of the profile. You can also access the offer at http://www.google.com/profiles/me/bizcards/
Google has launched the offer only in the continental U.S. The cards will arrive at your place within 10-12 days. If you want to take part in the offer, create an account in iPrint,com and place the order. You can also login through your current account, if you have one.
In case you get a 404 error report while trying to open the page, you have to ensure if the account is public or else you will keep getting an error message.