Since Google launched Google Finance for the first time, the corporate rivalry between Yahoo! and Google kicked off on a new front Google Finance Vs Yahoo! Finance. Over the years the finance portal has been tweaked by Goliath Google () to make it all the more attractive, and during this it launched country specific portal for Canada as well last summer.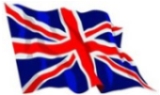 The launch of the UK version comes as another feather in its cap. "Now it's easier for us Brits to get our own European public and private company information as well as UK mutual fund data. In addition you can find GBP currency quotes on the home page, so we can feel smug about how much cheaper everything will be when we visit the U.S." said Nick Fey, Google Finance designer, announcing the launch.
Some of the highlights of the portal are:
Search with a preference for UK companies and mutual funds.
Google News integration – With a preference for news from British sources. The news is organized in groups by news topic, rather than listed by date, so you won't have to scroll through multiple headlines for the same news story.
Interactive Charts – Map market data with corresponding news stories in a single interactive chart, so you can track news to stock performance. You can also click and drag on the charts to see different time periods and zoom in for more detailed information.
Front page market summary with FTSE indices and British pound exchange rates.
Blogs – Incorporates blog postings for related company information from Google Blog Search.
Discussion Groups – High quality discussion forums are part of the service. We have a team of folks dedicated to keeping the conversation experience free of spam and irrelevant posts.
Portfolios – A fast and easy way for you to create and track portfolios of stocks and mutual funds in the currency of your choice.

This UK specific business news portal would give the Britishers access to the latest information about the European markets, and as improvements are made relevant stories and articles would soon find a place. Google hopes to provide speedy news delivery along with a "great new features" in the coming months.
You can access the UK Finance portal here.