According to Mike Blumenthal, the Google Map Local Business Center has been given a facelift with a new interface and various features. The Google Maps Local Business Center helps advertisers create free listings of their businesses in Google Maps. When potential customers search Maps for local information, they will be informed of the advertisers' business, address, hours of operation and even photos of their storefront or products This new interface for the Local Business Center is available in Australia and Canada, but Europe hasn't been covered as yet. The capability of bulk loading is absent from the new interface.
The new interface in the Google Maps Local Business Center does the following:
Asks an advertiser about his business name and then produces a list of preferred countries.
Checks against and match the business up to a listing already in Maps at that address.
Requires confirmation for the authenticity of the business.
Takes the advertiser to a new single page entry form with no tabs.
And then onto the PIN verification.
The new start screen for the Google Maps Local Business Center looks like this: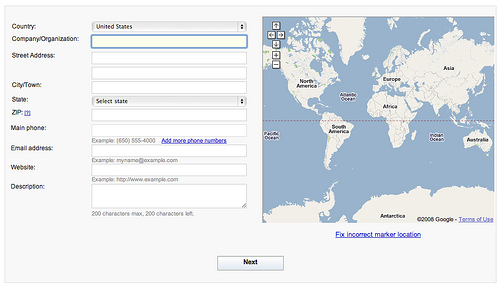 The edit business listing screen now has all the advertiser's information on one page, as opposed to the information being in different tabs in the previous version. A single business listing in the edit mode, looks like this: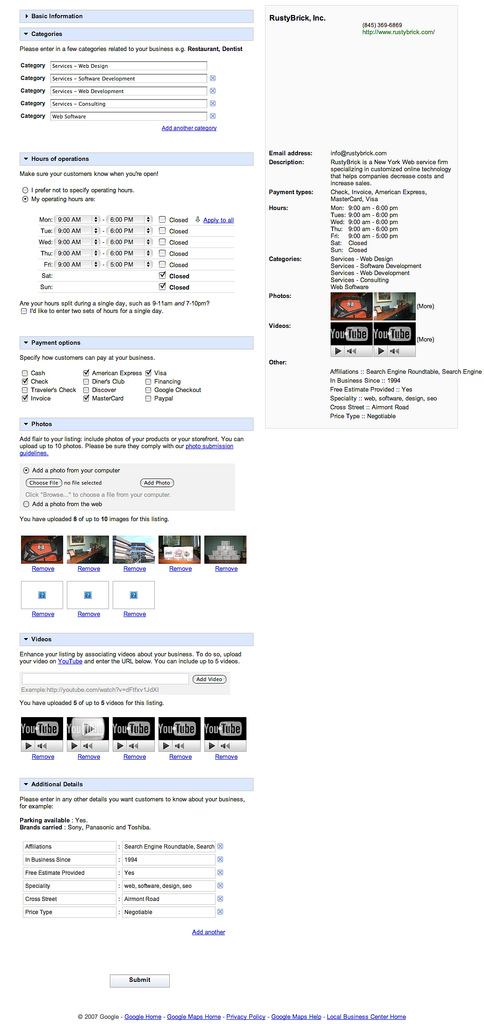 Another difference is that the new interface now once again requires the advertiser to receive and enter a PIN. This requirement had been relaxed on LBC accounts with large numbers of entries. That may also be a spam control measure.