A few days ago, Google introduced "Search with My Location" for iPhone 3.0 that allowed users to locate specific location without even inserting the exact place where they are. In addition, Google recently announced a new search feature for Google Maps and a feature for Google Maps for Mobile.
With the help of the first feature users can perform multiple searches on the same map. The feature provides driving directions, identify various gas stations, golf courses, supermarket and more, along the way. For each landmark you are looking for, Google Map will plot colored round circle.
Here's an example: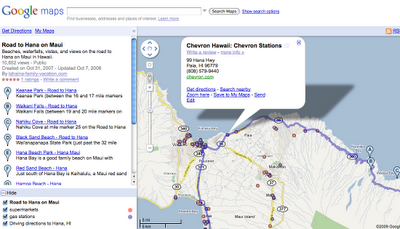 The Google Maps for Mobile version 3.2 now supports layers is the second feature introduced. Now, some devices will be able to support all the various layers, to lay on top of the maps. Some of the common examples of layers are geographic content, local search results, Latitude friend locations, Wikipedia and more. Moreover, you also have the option to add your own My Maps content as a layer.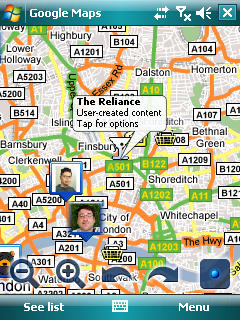 To activate the layers on Google Maps for mobile 3.2, press "2″ key or select Layers in the menu. Currently, this feature is only available for Symbian S60 and Windows Mobile phones. However, more devices will soon support this feature.
Did you enjoy this article?
Get FREE Updates
Get SEO, Social media and digital marketing updates straight to your inbox.