There is always something happening in Google Maps. The latest is that it unveiled a new directions gadget, which proves helpful for businesses, such as hotels for they can offer customers with customized Google Maps directions to their business locations. The new gadget also gives an end to the need of typing and updating sets of text directions!
The gadget proves to be a useful addition for customers who look for directions from their specific location and need step-by-step directions from their starting point to reach their destinations. Businesses with websites just need to copy and paste a single line of code in order to offer the customized directions powered by Google Maps to their customers.

Directions gadget allows users to pre-fill the "To" field with one or multiple addresses. It takes only one single click to print all the directions. Besides driving directions, the gadget also provides walking and public transit directions.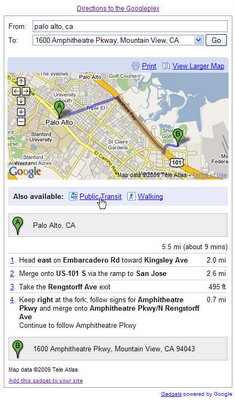 When users enter a unclear or unfamiliar address as the starting point, the gadget offers the option to specify a more clear address, which will then fly into the "From" field.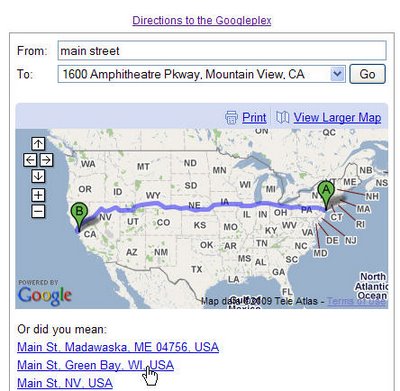 Directions gadget makes it very flexible to provide directions from Google Maps. Businesses can also provide directions with a generic ZIP code to a specific set of latitude-longitude coordinates, besides general addresses to any of their business locations.
For example:
123 River St, Woods, MA
90210
42.06782° N, 71.756963° W
The gadget also allows users to use an alias for their address or a name that everyone will understand. For this all they need to put the alias in parentheses just after the address:
42.06782° N, 71.756963° W (Grandma's House)

For more understanding of how the gadget can be used visit Legoland California, Emeril Lagasse or Harvard University. After having a good understanding, you may want to create your own directions gadget. In that case visit here. As of now, the directions gadget is available in 23 languages.
Did you enjoy this article?
Get FREE Updates
Get SEO, Social media and digital marketing updates straight to your inbox.