According to Philipp Lenssen, Google seems to be working on a bit of redesigning in the Google Maps. Philipp states that these changes are visible only on Firefox and not on Internet Explorer. The orange tabs in Google Maps have been replaced with a light blue bar on top with plain blue links reading "Get Directions" and "My Maps". The search examples that were printed in gray above the input box, are now inside the input box itself. Google seems to have incorporated a slight shadow effect that makes the map look embedded within the page. It is now even spanning towards the right and bottom browser limits without padding. This new design template gives the impression of a lighter and simpler Google Maps.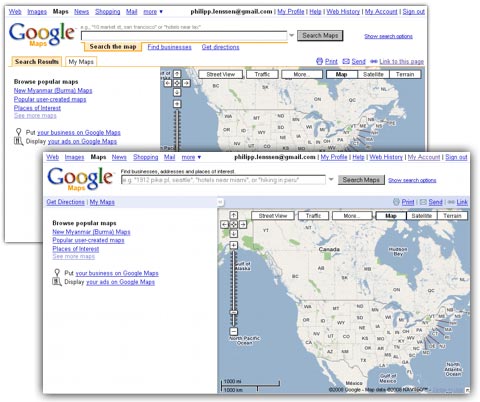 Even when Google Maps was launched in February 2005, the tabs (orange tabs) weren't a part of the package. Infact, these 'tabs' were introduced only in 2006 and at that time, the side bar was to the right.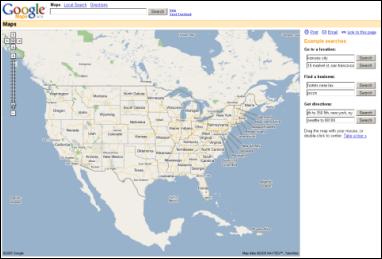 Now as far as I am concerned, I see the same old Google Maps without any above-mentioned changes. This kind of makes one wonder, whether these supposed changes are there just for experimentation or is Google going to set "New Google Maps" live?
Well, again it's Google and 'Unpredictable' is its middle name. We just have to wait and watch then.